How do I manually update an applet on a card?
To do this, place the card on the reader and with the tool opened on a project, click on Tools > Card Load Utility.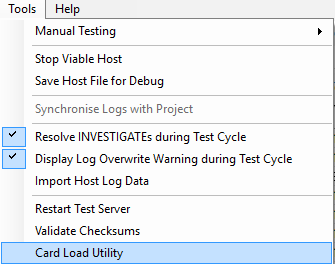 This will bring up a new screen like the one below. In this example, you can see that the card currently has 7.A8 on the card (Step 1) and in Step 2, we can see that we have the choice of 3 applets that we can put on, 7.A3, 7.A8 or 7.E1 (the tool will show you the applets associated with the suite you are using). To upload another applet onto the card, in this example we will use 7.E1, click on the applet in Step 2.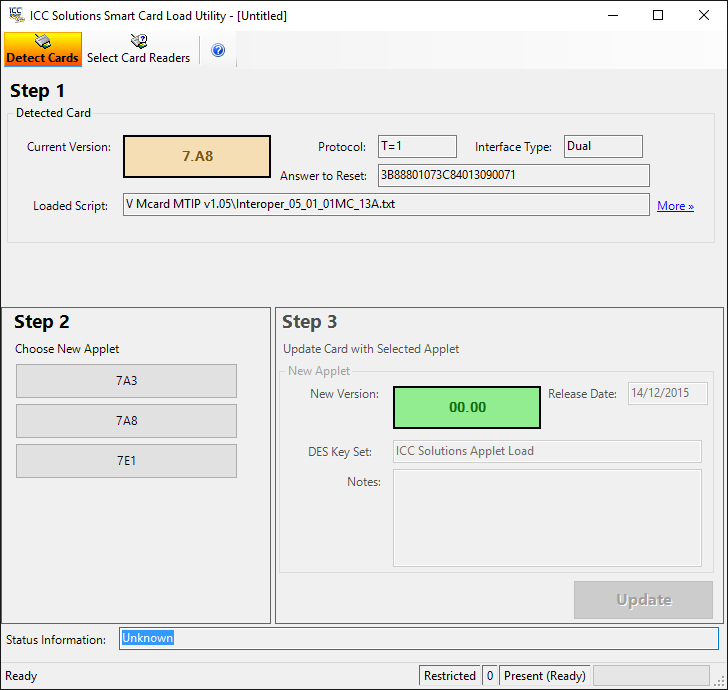 This will prepare the applet to be loaded onto the card but will not load it yet. Once the applet has been prepared to be loaded (notice the ready status at the bottom right of the screen) you need to click Update and it will take around 10 seconds to update the applet. Once this is finished, it should say "Operation completed successfully" in the status information at the bottom left of the pop up screen.

In the top left of the screen, it should display the current version of the card.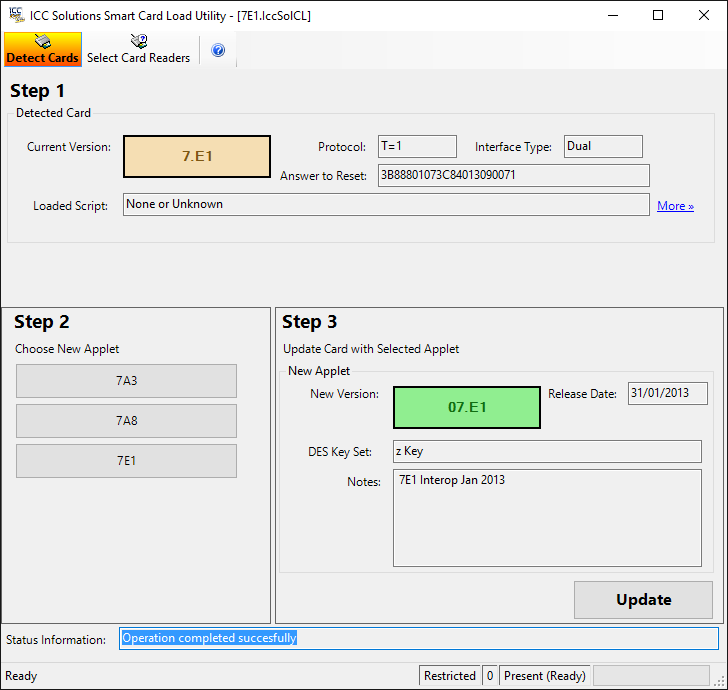 Close the pop up window and continue testing.