Users with the USB Licence key will need to follow these steps to access their installed test suites.
Download the config file from your MyICC page on the ICC Solutions website.
Inside the zip file that you have downloaded you will find a config.txt file. Copy this file into the folder \Documents\ICC Solutions Limited\Licenses\
The tool can then be started from the icon on the desktop:
If the dongle is not inserted in the PC when ICCSimTMat is run you will see the screen below. This allows you to access any 'Soft Licenced' suites, these are suites that have been activated using a code provided by the ICC Solutions support team.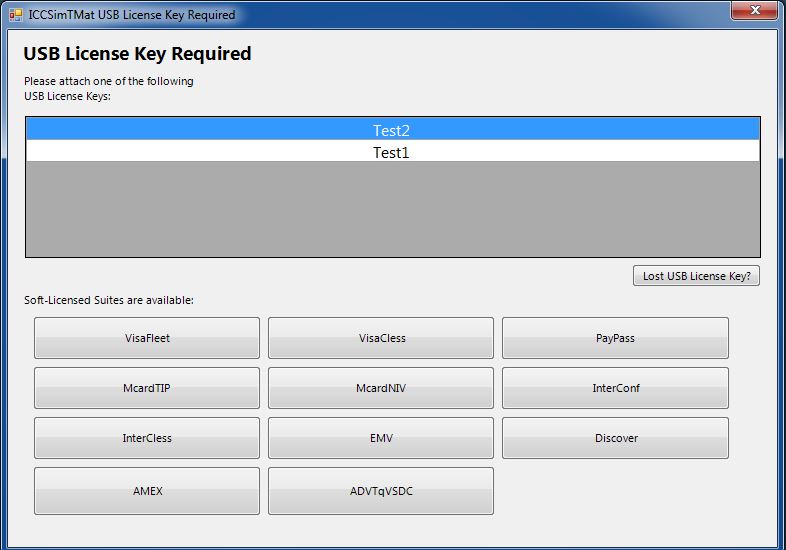 When the USB Key is inserted you will be presented with the suites available that are licensed on the USB Key and those that are 'Soft Licensed' . You can then select the suite and begin testing.