Software licensed users can move the licence to a new PC. Those using the USB License key can simply insert the USB Key into the new PC (As long has the config file is on the new PC).
Simply select the 'Move Licence to New PC' option from the Help menu. This will activate the 'Move Licence Window'.
The first step is to email the lockcode to the support@iccsolutions.com. If you have an email client installed simply hit the

button and this will generate the email for you. Alternatively copy the code and create the email manually.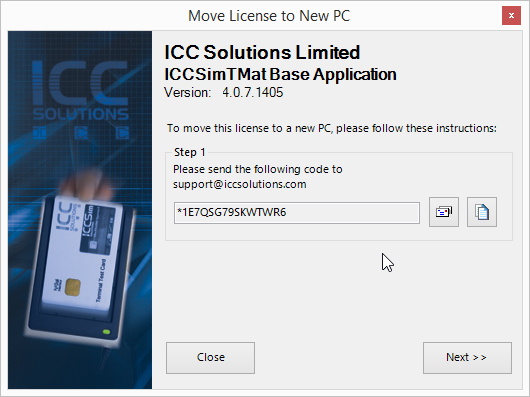 The HelpDesk will reply with a revoke code, just paste this code into the dialogue box and click 'Next'.

The final step is to send the PC Moving Code to the support team. Again clicking the

button will generate the email for you. The support team will reply confirming the licence has been removed.