D-PAS L3 TMat Information
The D-PAS L3 TMat was released in May 2021. The tool is a consolodation of Discover, Diners and Pulse.
When you open the tool you are presented with the Common Tasks screen.
From here you can:
Create a New Project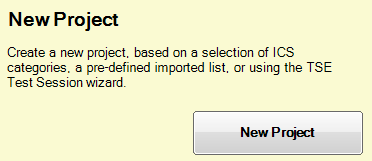 Modify an Existing TSE Project - clicking on this button will ask you to open a .prj (project) file.

Open a project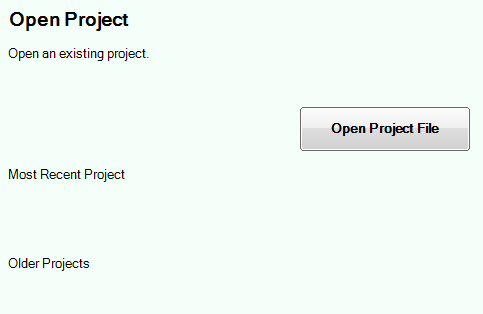 When you click on the "New Project" button you have the option to either import a tse (test selection engine) file or you can create a new tse by clicking on Next at the bottom right of the screen.
If you click on the "Next" (5) button you need to complete the forms (1) on each page relating to the terminal that you are going to be testing.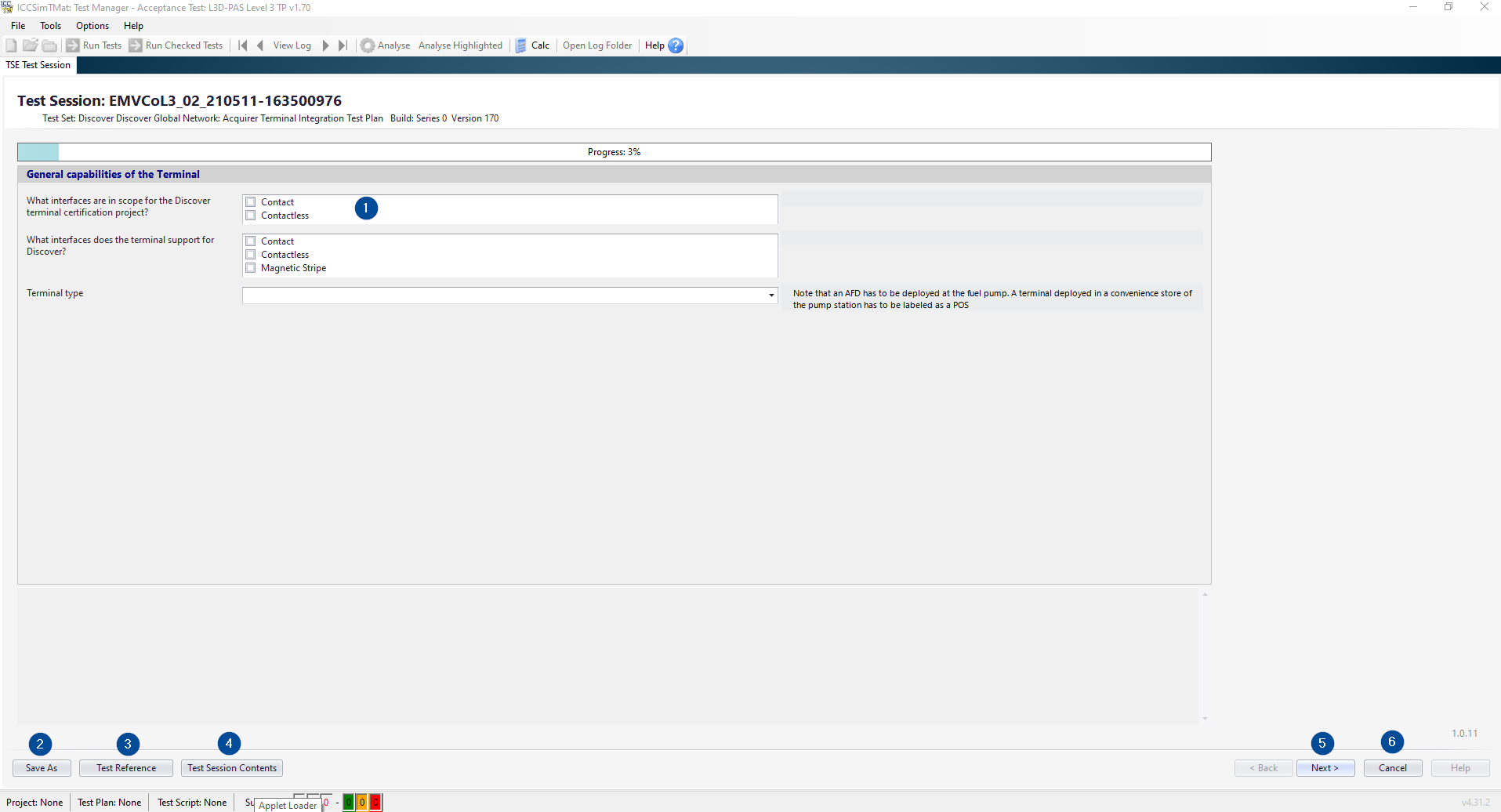 You have the option to Save the tse file - click on the "Save As" (2) button.
You can open the Test Plan file by clicking on the "Test Reference" (3) button.
The "Test Session Contents" (4) button will generate a quick look at the tests that you will need to run for your current selections.
Clicking the "Cancel" button will take you back to the Common Tasks screen.